Coming home from Arizona,
I was graced with what seemed similar to a third child.
.
Dubbed "the white monster" by my Mother-- I had finally
received
the "pure white" king-size quilt
that I had asked for over the phone.
.
It was lovingly spring rolled tight, and tied with leftover fabric scraps.
My sister whipped me up a make shift bag from an old pillow case with extra long straps cut from some leftover thrift store yardage.
When I say extra long, they were extra long!
.
So long as to be able to actually

criss

-cross and wear the bag like a pair of clown-like overalls
and still have room for a party inside. (sadly, no
picture
is available!)
.
.
But, I was
determined
to get
aboard
that flight with my quilt in hand, and make it home
without a speck of dirt among it's bright whiteness.
My sister and her husband were miraculously departing from the same gate as I was and were able to help out a lot.
It was so nice!
.
While waddling to and fro, we kept hearing a slight ripping noise-- and would stop, only to check everything
and shrug it off as our imaginations.
.
Until, one whole side of the bag decided to give up the ghost and rip itself completely from it's matching

counterpart

.
What a beast, that old white quilt. Causing a woman with small children in a busy airport such trouble!
.
Stuck with a big white quilt and a homemade monstrosity unable to actually function as a bag anymore,
we went to a ticket agent and asked for a plastic bag.
.
What we got was even more obnoxious than the original--
at probably six feet in length, and wide enough for a small family of four to fit inside, I dumped my belongings in it and prayed that I would not run into anyone that I knew as I hoisted my gigantic clear, plastic

Santa

sack upon my back and waddled (with boys in tow) to our destination flight.
But, it made it home.
And, without a
smidgen of dirt on it.
I love the pattern
and the way it catches the light.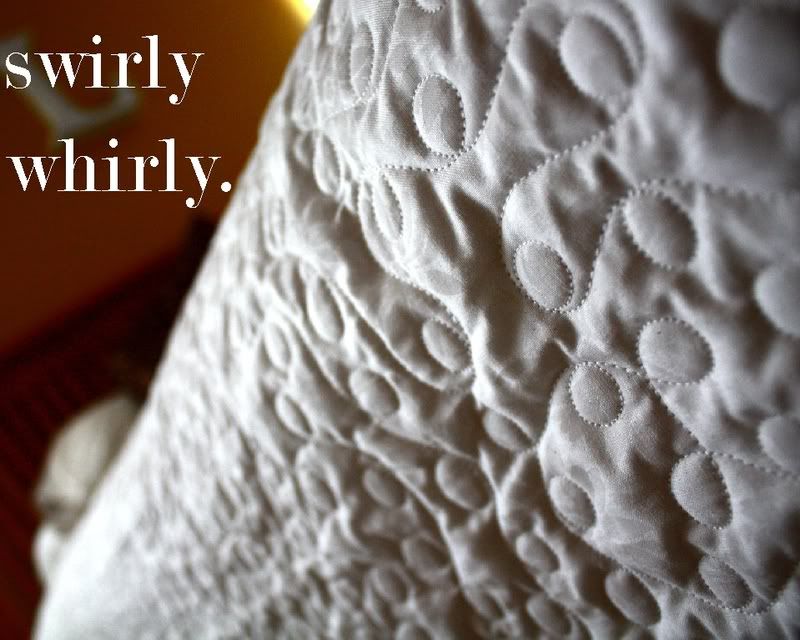 It makes my room
so comfy.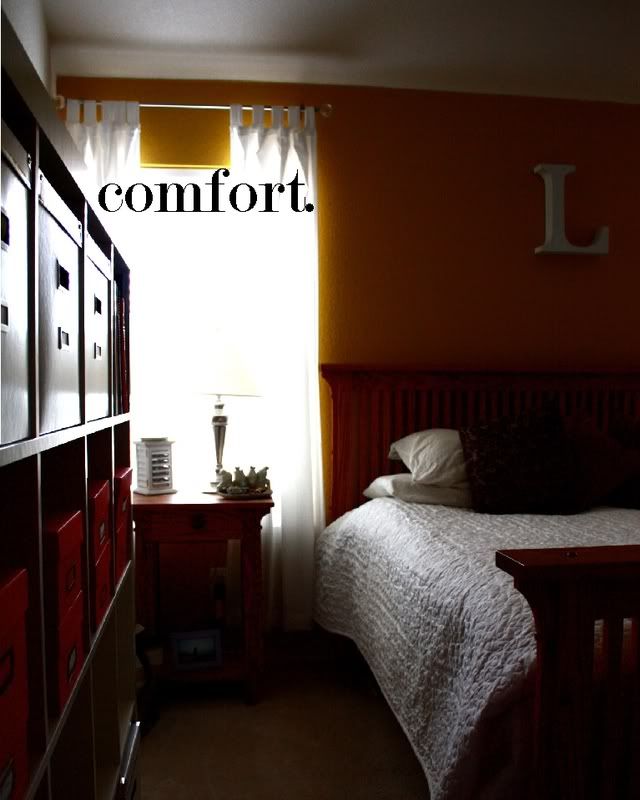 It's perfection brings
all of my collections together.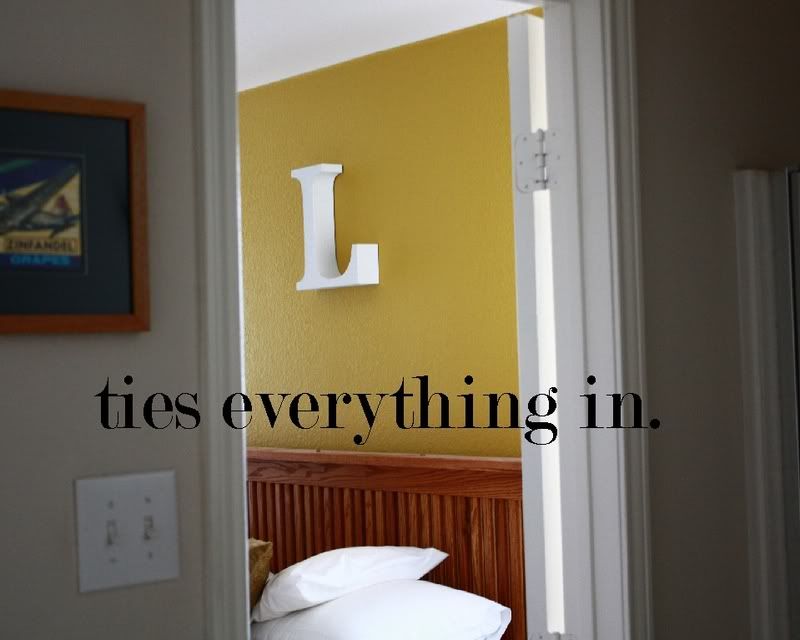 I was even inspired to set out some of my antique french school books.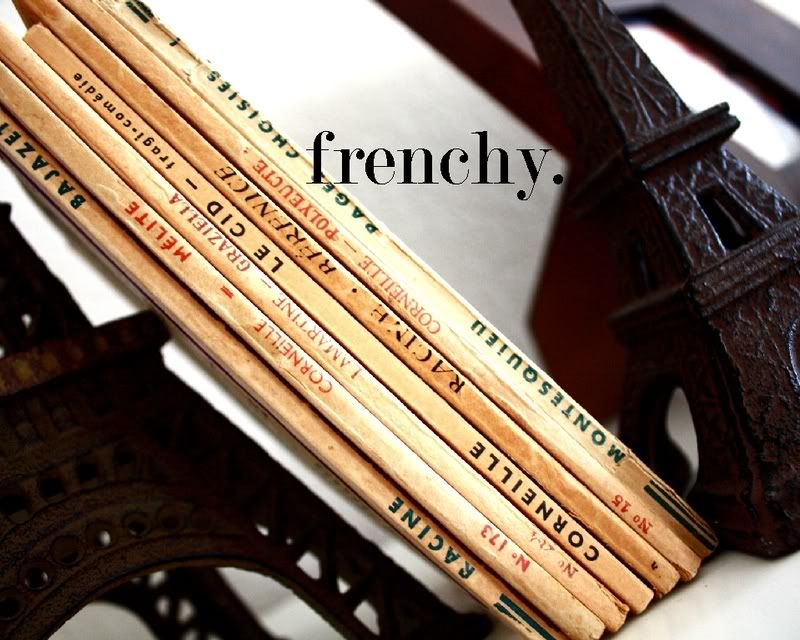 And-- see my room all: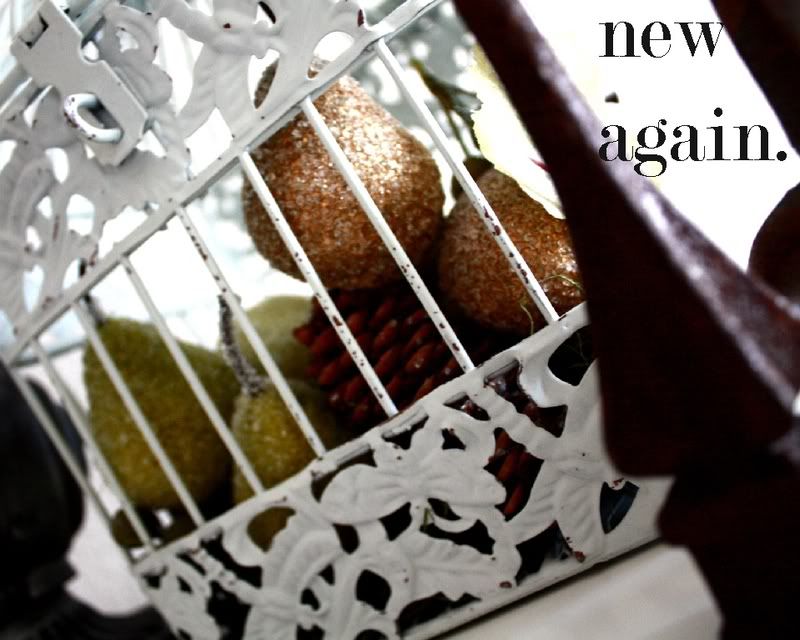 Thanks mom! I love it!